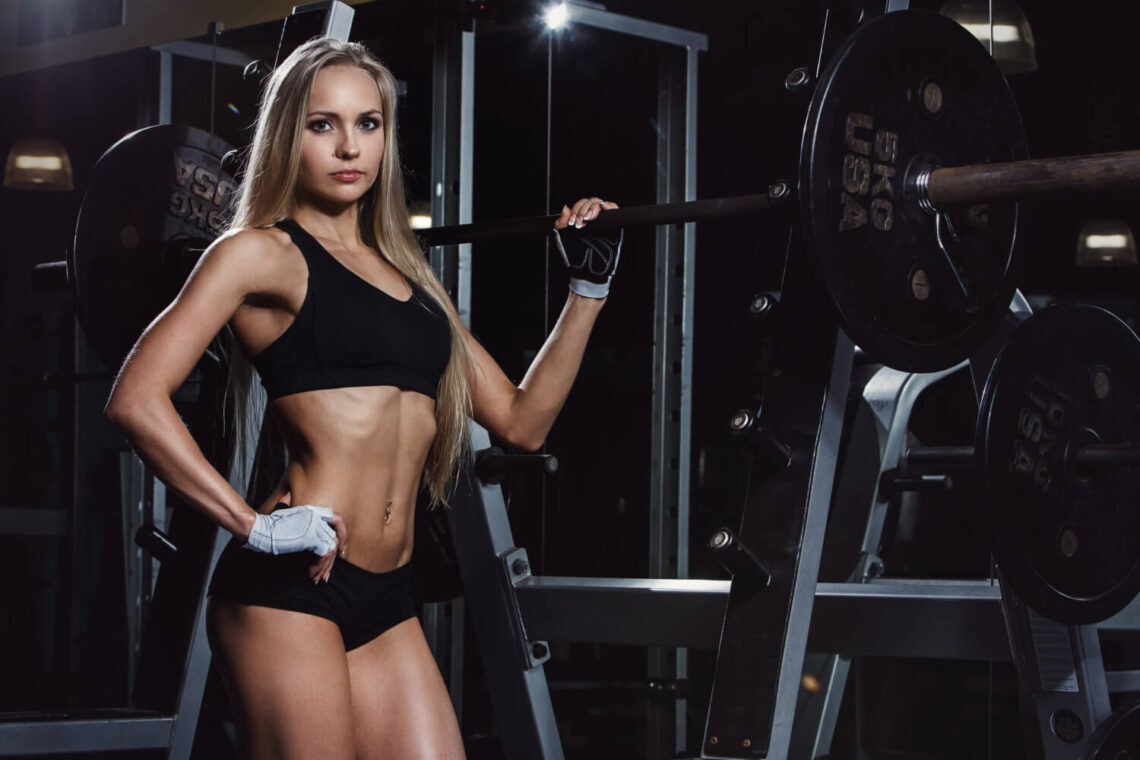 The Best Sports Bikinis for the Gym
Nothing quite commands attention like stepping into a gym wearing a sports bikini. For many women, combining their love of fitness with their love for fashion means expressing themselves through their workout attire. The gym bikini isn't just an attention-grabbing ensemble; it could be a transformative piece of clothing that allows some women to feel powerful, sexy, and confident.
As the gym wear trend continues to evolve, women are becoming increasingly adventurous. The sports bikini has catapulted itself into the mainstream, allowing women to not only opt for a stylish and sexy sports style, but also to feel liberated as they engage in various activities. Now confident women can seamlessly transition from poolside posing to high-intensity workouts without having to change outfits.
Can I Workout in a Bikini?
Yes, absolutely. The essential point is to invest in a quality sports bikini. They are designed to offer unrestricted movement, while the fit and fabric are made to withstand rigorous exercises. From sculpting your muscles with the kettlebell to beating your best lap timing, the gym bikini has got you covered.
Don't be deterred by the unsteadiness of a regular bikini. The sports bikini is far from that. Built with secure straps, fantastic coverage, and heat-resistant materials, they ensure you perform your best without the anxiety of wardrobe malfunctions.
And let's be honest here, if you want to look sexy in the gym, a sports bikini is going to be your hottest item of attire.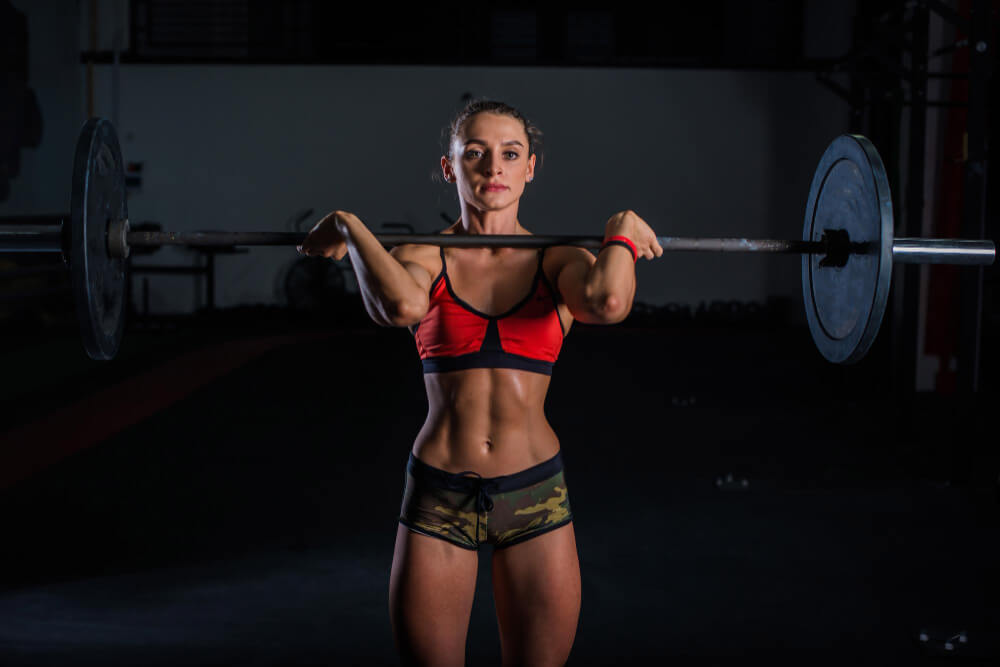 What Features Should a Sports Bikini Have?
When purchasing a sports bikini, there are several features to consider:
1. Support: Ensure your sports bikini offers adequate support, especially for women who engage in high-impact exercises. Look out for sturdy adjustable straps and robust underbust bands.
2. Comfort: Sports bikinis should feel like your second skin. Look for bikinis with soft, breathable materials and flat-seam construction to prevent chafing.
3. Durability: A great sports bikini should retain its shape and elasticity after many workouts and washes. High-quality polyester or nylon blends can give you precisely that.
4. Moisture-Wicking Capabilities: Since you'll break a sweat during your workouts, it's crucial your gym bikini wicks away moisture to keep you dry and comfortable.
5. Coverage and Security: To have absolute peace of mind while working out, look for sports bikinis with secure fastenings and adequate coverage.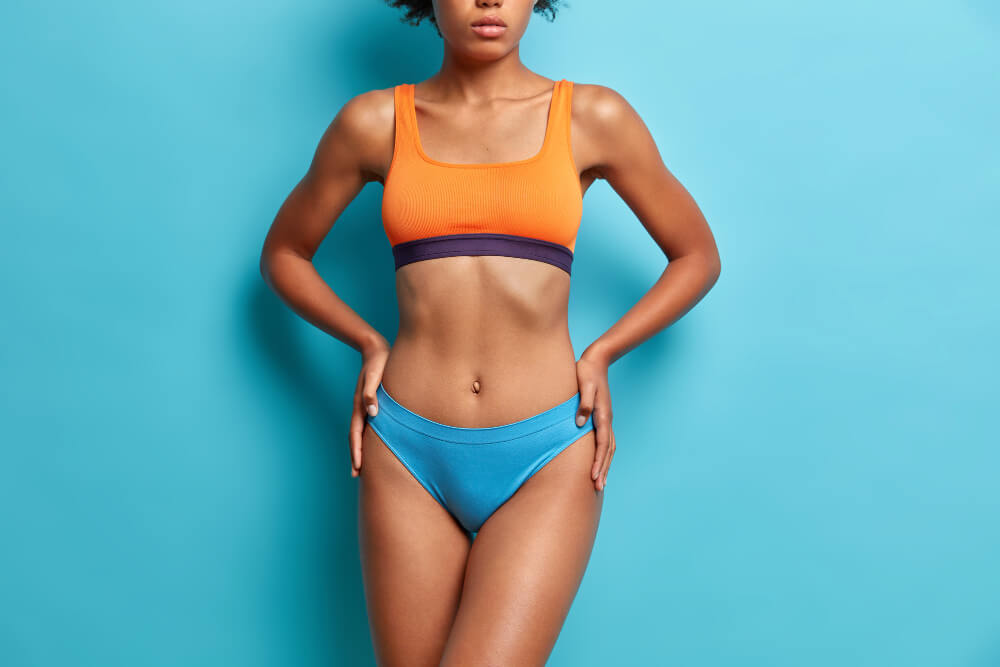 What Sports Can You Wear a Bikini?
The versatility of a sports bikini is remarkable. Apart from the gym, you can wear them to engage in several different sports. They are ideal for swimming and water aerobics, as most sports bikinis are made from quick-drying materials. You can also wear them for beach volleyball for the feel-good factor and functional benefits.
Likewise, sports bikinis are conducive for yoga and pilates. They allow full range of motion, enhancing your flexibility and helping maintain proper posture. Even for outdoor sports like cycling or hiking, the breathable material of sports bikinis ensures you're comfortable.
What Does "Bikini Body" Mean?
"Bikini body" is an outdated phrase that insinuated women needed to look a certain way to wear a bikini. It suggested being slim with toned muscles was the only valid form of body beauty. However, in this era of body positivity and self-acceptance, a bikini body means the body you have right now.
(we do have a bikini workout plan though 😉 )
The sports bikini trend reinforces this positive image by offering designs that flatter various body types. It's about celebrating our bodies exactly as they are, and not conforming to an unrealistic standard. It encourages embracing the joy of movement and the incredible capabilities of our bodies.
The sports bikini serves as a reminder that the relationship between our bodies and physical fitness is about well-being and not about fitting into a certain size. Every woman who steps into a sports bikini to go to the gym empowers herself and others, dismantling the archaic stereotype of who can or cannot wear a bikini.
In the end, every gym-going woman should feel free, confident, and stylish during her workout. A gym bikini offers precisely that. It's not just another piece of workout gear; it's a catalyst for confidence, strength, and self-love on every woman's fitness journey.
The Best Sports Bikinis
Here are out top picks of the best gym bikinis or sports bikinis. We've included a mix of styles, from practical and form fitting, to slightly sassy options for those daring girls. Well, it's great to have options right?
Puma Sports Bikini Set
This simple sports bikini set from Puma is perfect for working out or swimming. And with removable cups, you can also rely on additional support when working out for those larger chested women.
This is also a great bikini set for those looking for something a little less obvious, but with enough room to breathe.
Price: £35-£46
Buy on: Amazon