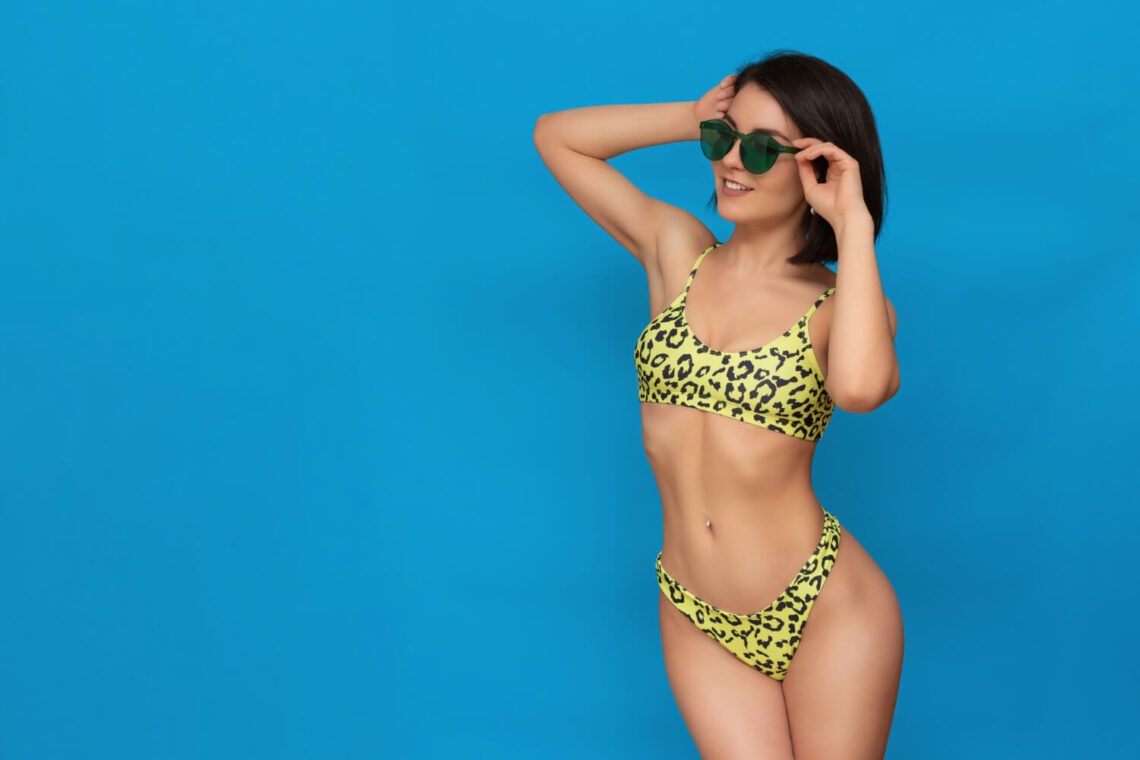 The Latest Bikini Trends for 2023: A Comprehensive Guide
Hey there, beach babes! Are you ready to elevate your bikini game and make a splash in 2023? 🌴✨ Get ready to dive into our comprehensive guide on the hottest bikini trends for the upcoming year. From the shores of 2022 to the sun-soaked horizons of 2023, we've got all the tea on the latest styles, prints, and tips to rock your bikini like a beach goddess. So grab your sunscreen, because we're about to take you on a wild bikini ride!
Introduction
Ready to turn heads and be the ultimate beach babe in 2023? We thought so! Before we dive into the exciting world of bikini trends, let's quickly talk about why staying up-to-date is so important. Trust us, ladies, by knowing what's in vogue, you'll feel confident, sexy, and undeniably fabulous!
Understanding Bikini Trends in 2022
Let's take a stroll down memory lane and recap some of the popular bikini styles and trends that rocked 2022. From cut-out bikinis to sporty chic designs, we'll highlight any recurring elements or emerging styles that will continue to make waves in 2023. It's the perfect way to bridge the gap between the past and the future as we dive into the next sizzling year!
The Popular Bikini Styles for 2023
Grab your shades, because 2023 is in full swing with some seriously jaw-dropping bikini styles. Get ready to fall head over heels for:
High-waisted bikinis: These retro-inspired beauties are making a comeback, cinching in your waist and creating an hourglass silhouette. Hello, bombshell!
String bikinis: Timeless and oh-so-flirty, string bikinis are a staple for any beach babe. Show off your curves and soak up the sun in style!
Cut-out and strappy bikinis: If you love a little peek-a-boo action, these bikinis are made for you. With strategically placed cut-outs and tantalizing straps, you'll leave everyone in awe.
One-shoulder bikinis: Embrace asymmetry and show off your shoulders with these trendy one-shoulder bikinis. Trust us, you'll be turning heads everywhere you go.
Vintage-inspired bikinis: Channel your inner pin-up girl with retro-inspired bikinis. From the polka dots to those classic high-waisted bottoms, these styles scream vintage vixen.
Sporty and athletic bikinis: For all our active beach babes out there, sporty and athletic bikinis are here to keep up with your adventurous spirit. Think sleek designs, vibrant colors, and plenty of support. Game, set, match!
How to Wear the Latest Bikini Styles
Now that you know the hottest bikini styles for 2023, let's talk about how to slay them like the true beach diva you are! We'll break it down by body types and give you the lowdown on how to rock your chosen style like a boss babe. Plus, we'll spill some styling tips and tricks because mixing and matching is the key to creating your unique beachside look. Oh, the possibilities!
Read our guide to choosing the best bikini for your body.
The Best Colors, Prints, and Patterns for 2023
Every beach babe knows that the right color, print, or pattern can take your bikini game to a whole new level. So get your shopping carts ready because these are the trendiest options for 2023:
Vibrant neons: Let your true colors shine with eye-popping neons that will have all eyes on you. Say hello to electric pinks, stunning yellows, and vivid greens!
Tropical prints: Bring paradise to the beach with stunning tropical prints. Palm leaves, hibiscus flowers, and exotic fruits? How could you resist?
Animal prints: Unleash your wild side with fierce and fabulous animal prints. From leopard spots to zebra stripes, these prints will make you the queen of the concrete jungle.
Geometric patterns: Add a touch of sophistication to your swimwear collection with geometric patterns. Triangles, circles, and squares – the possibilities are endless!
Tie-dye: The tie-dye trend is here to stay! Embrace the laid-back vibes and take your bikini game to a psychedelic paradise. Peace, love, and bikinis, baby!
Accessorizing Your Bikini for 2023
A fabulous bikini needs fabulous accessories, right? Here are some trendy must-haves to style and complete your beachside look:
Straw hats, wide-brimmed hats, and visors: Protect your gorgeous face from the sun while making a fashion statement with stunning hats and visors.
Sunglasses: Shield your eyes from the sun's rays in style with oversized or retro-inspired sunglasses. It's the perfect blend of fashion and function!
Layered necklaces and body jewelry: Add some flair to your bikini look with layered necklaces and body jewelry. It's all about that extra sparkle, babe.
Beach cover-ups and sarongs: Take your beach look from sunbathing to beachside chic with enchanting cover-ups and flowy sarongs. It's all about that effortless style!
Sandals, slides, and flip-flops: Complete your beach ensemble with the perfect pair of sandals, slides, or flip-flops. Comfort and style? Yes, please!
Popular Swimwear Brands for 2023
Ready to dive into the world of swimwear brands that will ensure you're on-trend? Look no further—we've got you covered! Here are some prominent brands known for their quality and stylish designs. Whether you're seeking classics or discovering hidden gems, these brands won't disappoint.
Sustainable and Eco-Friendly Bikini Trends
As beach lovers, it's essential for us to protect the environment we adore so much. That's why sustainable and eco-friendly swimwear is making waves in 2023. We'll introduce you to brands and designers that prioritize environmental responsibility. Look stunning and save the planet? Now, that's what we call a true beach babe!
Conclusion
Well, darlings, you're now armed with the ultimate guide on the latest bikini trends for 2023. It's time to unleash your inner beach goddess and confidently rock the hottest styles, colors, and prints of the year. Remember, there are no rules when it comes to expressing your unique style, so dive in, make a splash, and let your bikini speak volumes about your fabulous self. Get ready to turn heads, make memories, and have the best beach season ever! Stay flirty, stay fabulous, and keep radiating that confident beach babe energy. Here's to the most stylish year at the beach yet!
Note: Stay tuned as we keep you updated throughout the year on any new bikini trends and inspirations that may come our way. We've got your back, beach babes!