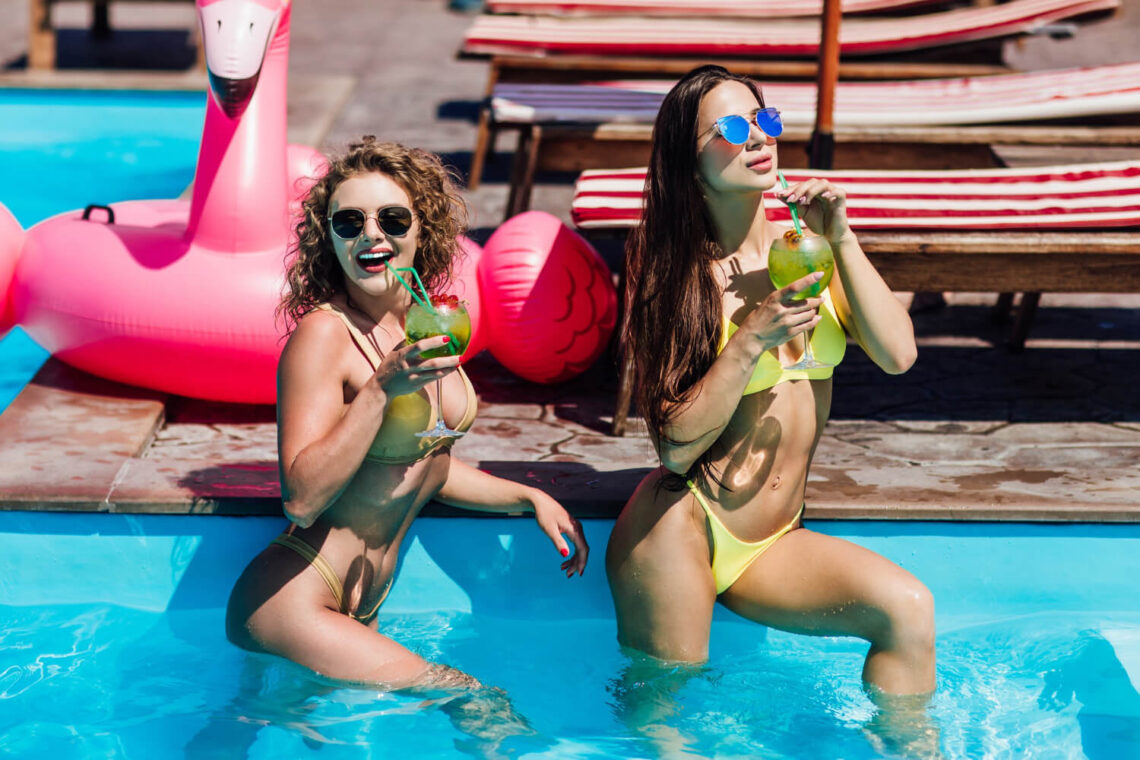 The Best Bikini Styles for an Epic Pool Party
Pool parties are the ultimate occasions to have fun, relax, and show off your body in an epic bikini. Whether you are chilling by the poolside in a glamorous Las Vegas hotel or enjoying the vibrant atmosphere of O Beach in Ibiza, looking your best is essential. In this blog, we will explore the top ten bikini styles that are perfect for making a statement and turning heads at any pool party.
1. Micro Bikinis
Description: Micro bikinis are the epitome of minimalism, with its tiny triangle-shaped top and low-rise bottom. These ultra-revealing bikinis leave little to the imagination and are a daring choice for confident individuals.
Why Choose It: If you want to showcase your curves and embrace a bold and sexy look, micro bikinis are the way to go. They are perfect for those who are not afraid to stand out in a crowd and catch everyone's attention.
Some of the best quality, most stylish and damn lush micro bikinis are available from The-Bikini.com. Take a look at their range for genuine 'I want that bikini' vibe.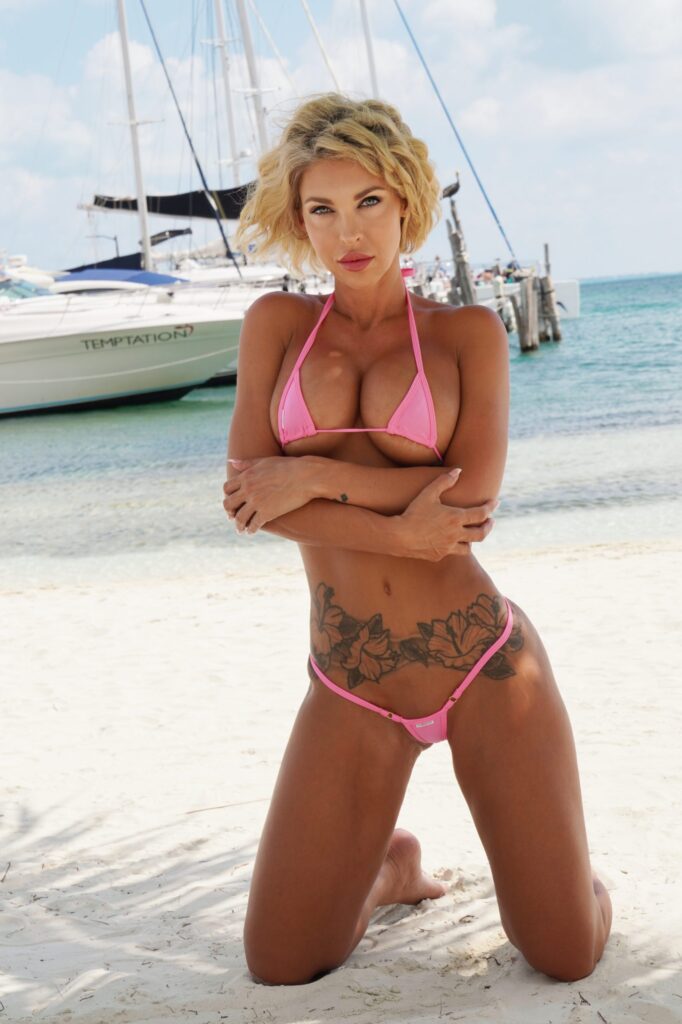 2. Brazilian Bikinis
Description: Brazilian bikinis are known for their cheeky bottom style and minimal coverage. They enhance your natural curves and provide a flirty and playful vibe. Think Ipanema styling, often with bold colours and prints and great quality material.
Why Choose It: If you want to flaunt your derriere while maintaining a sense of sophistication, Brazilian bikinis are the ideal choice. They offer just the right amount of coverage to make you feel confident and sexy.
3. Vintage Bikinis
Description: Vintage bikinis draw inspiration from classic swimwear styles of the past. These bikinis often feature high-waisted bottoms, sweetheart neckline tops, and retro prints.
Why Choose It: Vintage bikinis add a touch of nostalgia and elegance to your pool party look. They provide a unique and timeless aesthetic that stands out from the crowd.
4. High Waisted Bikinis
Description: High waisted bikinis feature bottoms that sit above the hips, providing coverage and accentuating your waistline. They come in various styles, including bikini bottoms with ruching, cutouts, or mesh panels.
Why Choose It: High waisted bikinis offer a flattering fit for every body shape, creating an hourglass figure and providing tummy control. They are a stylish and comfortable option for those who prefer more coverage.
5. Bandeau Bikinis
Description: Bandeau bikinis have a strapless top that wraps around the chest, accentuating the shoulders and collarbone area. They come in various designs, including strapless tops with ruffles, knots, or cutouts.
Why Choose It: Bandeau bikinis offer a chic and sophisticated look. They are perfect for those who want to avoid tan lines and showcase their upper body in an elegant and fashionable way.
6. One-Piece Swimsuits
Description: While not technically a bikini, one-piece swimsuits are trendy and can make a significant impact at any pool party. They come in various styles such as cutout designs, plunging necklines, or high legs.
Why Choose It: One-piece swimsuits offer a stylish and sophisticated alternative to bikinis. They provide more coverage while still accentuating your best features and creating a sleek and fashionable silhouette.
7. Sporty Bikinis
Description: Sporty bikinis are designed with active individuals in mind. They often feature athletic-inspired designs, racerback tops, and bottoms with secure waistbands.
Why Choose It: If you are planning to engage in water activities or simply want a comfortable yet stylish option, sporty bikinis are perfect. They offer a supportive fit and ensure you can move freely without sacrificing style.
8. Monokinis
Description: Monokinis are a unique blend of one-piece swimsuits and bikinis. They feature cutouts on the sides or front, creating an illusion of a two-piece while still offering the coverage of a one-piece.
Why Choose It: Monokinis are an excellent choice for those who want to show some skin while maintaining a hint of mystery. They offer a sexy and alluring look, perfect for making a statement at a pool party.
9. Crochet Bikinis
Description: Crochet bikinis are handmade with intricate crochet patterns. They have a bohemian and free-spirited vibe and often feature decorative fringes or tassels.
Why Choose It: Crochet bikinis add a touch of uniqueness and individuality to your pool party attire. The intricate designs and textures create a visually stunning ensemble that is sure to stand out.
10. Print & Pattern Bikinis
Description: Print and pattern bikinis come in a wide range of designs, including floral, geometric, animal print, and abstract patterns. These bikinis allow you to express your personal style and make a bold fashion statement.
Why Choose It: Print and pattern bikinis offer endless options for self-expression and creativity. They are perfect for those who want to showcase their unique personality and make a vibrant statement at the pool party.
Conclusion
When it comes to pool party fashion, the right bikini can make all the difference. Whether you prefer a daring micro bikini, a retro-inspired vintage bikini, or a sophisticated one-piece, there is a style for everyone. Choose a bikini that makes you feel confident, comfortable, and ready to have a fun and unforgettable time at your next epic pool party. So, grab your favorite bikini, rock your style, and make a splash!